Website Development
We are creative and we are techno-savvy. We create professional web solutions to give your business a strong online presence.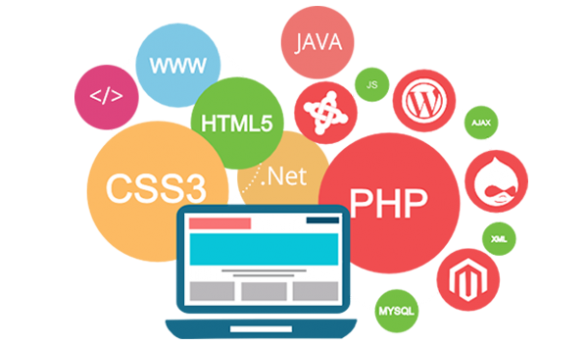 Result-Driven PHP Websites For Your Development Needs
Website Development
Being a Leading web development service provider, we offer quality Web Application Development services to our diversified clients with our astute planning and perfect execution laid by our professional web application developers. Website development is our forte. We have not just built basic contemporary business websites to help our clients communicate better but also helped them get optimum value from requirement-based results. Our websites have helped the enterprises and professionals to define their business proponents, interface and structure in an effective manner.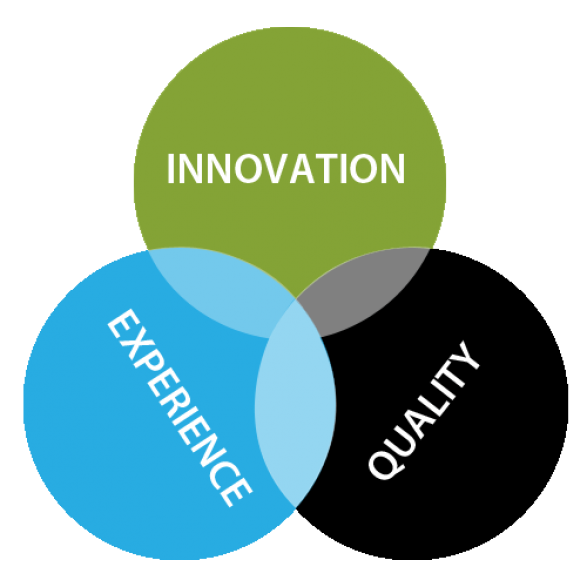 Why Projects Executed By Us Deliver Best Results?
PHP Development Services
The creative web designers and programmers at Amici Infotech specialize in functional eCommerce Web Development, Web Portal Development, Business Application Development, CMS Development and Responsive Web Design Services. With vast knowledge in programming languages like PHP Web Development and CMS like ExpressionEngine, Craft CMS and many more, our expert web developers offer you with rich functionalities for serving your business's intent better - through intranet and internet. Our rich custom web development services have produced immense capacity for interactive communication, succinct reporting, flawless documentation, increased productivity, better transparency and escalating business process efficiency.
Your Project Will Be A Definite Success With Our Responsive And Progressive Approach To Web Development And Design.
Progressive Web Development
Progressive Web Development
We develop fast progressive web apps to enhance your business. You receive a responsive web solution adapting easily to any mobile device and providing a smooth user experience on every platform.
Content Management Systems (CMS)
Our developers can build your website using the most suitable CMS. You can choose either a ready-to-use CMS platform like WordPress and Magento or create a custom one using a PHP framework.
E-Learning Software
We empower your education process with custom e-learning solutions. You can build software for learning, taking tests, view results, creating curricula, storing materials in the cloud, and pretty much anything else you need.
Website Support And Maintenance
We gave 5 days/week support to all our clinet. Any urgent support request queris handle by us in weekends too. You will be supported on every stage of your technological journey.
Custom E-Commerce Platforms
Amici creates secure e-commerce websites to increase your profits. You can request a website tailored specifically to your industry, and a web design appealing to your particular target audience.
Custom Application Development
Our expert team uses cutting edge technologies to build applications that are stunning, robust, secure and scalable. we follow agile development methodology to ensure flexibility and faster delivery.
Ready To Get Started?
Ready to start a project or really curious about our process? Drop us a note or give us a call. we're happy to answer all your questions.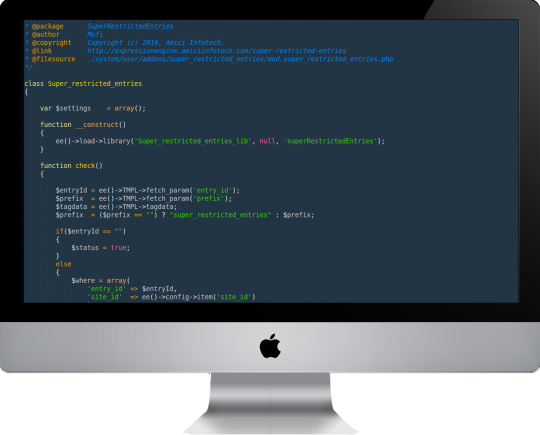 Testimonials
What Our Clients Says?

Mufi's talent and experience proved immensely valuable for an E-commerce project i was working on, he provided advice and guidance even before we agreed on a proposal! The work he did was top-notch, thoroughly documented, and full of touches that show his commitment to quality. I can proudly now call him a friend! I look forward to working with him in the future. I can strongly recommend Mufi as a hard working and dedicated developer.
Lincoln Gbenga Olagbaju
Happy Client

They've been very flexible in accommodating our needs, our desires. They've also been very responsive. I'm very positive about Amici Infotech, and I can recommend them without any problem.
Joel Tacquet
Happy Client

I'm very happy with Amici Infotech. They're extremely open and they're also flexible with our changing requirements.
Rupert Key
Happy Client